About DrugstoresForSale.com
Drugstoresforsale.com is a Nationwide Pharmacy Sales and Marketing Company.
Whether you are looking to buy a Pharmacy or sell your Pharmacy, our team of professionals (who are Pharmacists and Business Brokerage Specialists) have the expertise and experience to help you make the right decisions.
Confidentiality is ALWAYS maintained through strict policies and agreements. We know how important this is to you.
To view listings, we ask that you create an account – it takes no more than a minute, we promise.
Meet Ayaz Bhanji, National Pharmacy Sales Specialist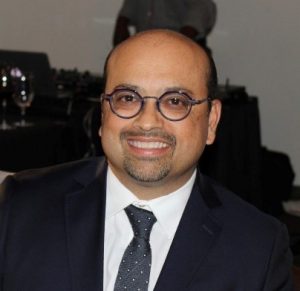 Ayaz Bhanji, CEO and Founder of DrugStoresForSale.com, is a pharmacist by profession; he holds a BSc. Pharm from the University of Alberta, as well as an MBA from Athabasca University.
Ayaz is a successful entrepreneur in Alberta, is a licensed commercial broker, and has been marketing and selling pharmacies nationwide for over 2 decades. With over 25 years of experience in business and real estate sales, Ayaz Bhanji has a proven track record of successful assessments and negotiations. Ayaz continues to participate in and maintains a large network within the clinical pharmaceutical industry, which allows a targeted and professional approach to his nationwide pharmacy sales and marketing.
Ayaz is also the CEO and President of EPC Capital, an Edmonton-based development and asset management company, which owns and manages over $90 million in real estate assets. Ayaz's attention to detail and forward-thinking led to the creation and growth of Zia Equities Ltd. which consists of a specialized network of clinics in Edmonton and the surrounding area focusing on women's health. Within this portfolio includes Zia Medical and Women's Health, Zia Meridian Medical Clinic, Zia Cosmetic Clinic in Calgary Trail, and Zia Cosmetic and Wellness in Stony Plain.
Active Pharmacy Buyers
Drugstoresforsale.com currently has active qualified buyers for Pharmacies in the following areas:
Greater Toronto Area
Brampton
Mississauga
Oakville
Hamilton
Branford
Kitchener
Vancouver Mainland
Victoria
Edmonton
Calgary
Red Deer
Saskatoon
Regina
New Brunswick
California
Arizona
Florida